What Weyekin's Offers
With 25 years of training experience, and 30 in animal care, there isn't much I haven't heard or seen. I began my dog training & behavior modification simply by studying wolves, and domestic dogs. Those two subjects were pretty much the only thing I ever read about from a child to young adult. I have a much more varied library, now, though.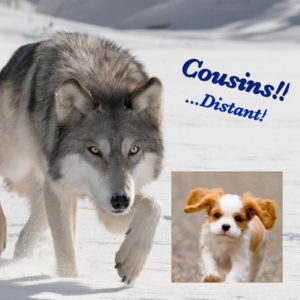 My methods are based on Wolf Pack Theory. Because all of our dogs came from wolves, they have the same DNA, a dog and a wolf can be bred and their offspring can also procreate – that makes them the same species. They think and act the same, have similar instincts, and function the same – in a pack.
But, of course, the big Grey Wolf looks mighty different from, say, a Cavalier…!
I believe in positive reinforcement, and yes I begin all dogs by using treats. I also teach you how to treat them so they don't become a MUST have. Eventually, your praise and response become reward enough for the dog. (Though, I always believe in giving them goodies and treats from time to time – why not? )
My goal is to get you to understand your dog, what they are thinking, and why they do the things they do. As well as how to solve them, if they are an issue. That way you can learn to problem solve newer behaviors that may come up in the future. I work with you by showing you how to do everything, I teach your dog each new command, initially, and then hand them over to you so that you can practice while I'm there. This way in case there is any confusion or problems – I can quickly modify what or how we do things.
I want to make training fun and enjoyable for all – the dogs all look forward to my visits, and from the feedback I get, so do my clients.
Check out my Yelp Page: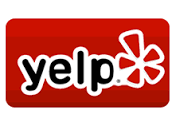 ---
Private Dog Training Sessions:

In private training I begin by setting up a consultation with you, to go over everything you want to accomplish with your pup. What issues you may be having, and what behaviors you'd like to correct, or perfect. Just like people, every dog is different. They have different personalities and different learning abilities. What works for one, may not work for the next. The benefit to Private training with a behaviorist like me, is that you get a specialized program to fit your individual dog's needs.
I cover all types of training and behavior correction/rehabilitation. From puppy training, refreshing an adult dog's memory, rehabbing rescue dogs and specializing in correcting severe behavioral issues –  in a patient, positive way. But not only do I train your dog, I teach you how to follow up with what I've done. The more consistent and persistent you are, the more well-trained your dog will become. Give me a call to get a quote for your area.
Training Beginning At: $95/session 
---
Group Classes
Group Classes are offered for private training clients, currently. I suggest setting up a consultation, and one training session with me first, before joining group classes. This way we can build a good foundation of the basics, to begin adding distractions to the picture; and to get them up to speed to match dogs of similar obedience level, that will be in the same class.
I also try to match personality, size and age between dogs in the classes, as much as possible, but can't guarantee specifics.
Classes Run At: $200/dog* – 5-Week Course
*Multiple-dog Family Discounts Available!
Phone: (408) 887-1741
Email: AmyPro2010@gmail.com
Follow Weyekin's on Social